Avon, CT, July 31st, 2020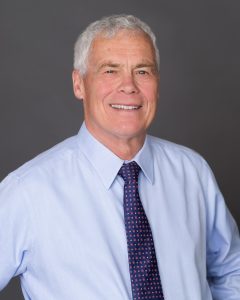 Dear Friends and Investors,
It is with great sadness that we are informing you of the untimely passing of a member of our Management Team. Oz Griebel was the CEO of CFI Capital Company as a part of the legal structure for the new Clean Feet Investors II, L.P. He was excited by the challenge of providing loans to help fund sustainable operating assets to fight against the growing threats of Climate Change. Oz's passion for "Doing Good" can be seen throughout his illustrious career. Oz was both a gentleman and a visionary. His sincerity and energy left an impression on us all. He will be greatly missed.
Our thoughts and prayers go out to his family and friends. We will be making donations in honor of Oz under our expanded initiative to support nonprofit organizations (NGO's) active in defending all life on our planet for future generations.
Bernie Zahren, CEO Zahren Financial Co.

Richard Kretz, CPA, Manager

Geri Phelan, Finance Associate

Margot Carpenter, Office Manager and Exec. Asst. to the CEO

Tim Kretz, Manager

Lorie Maguire, Finance Manager

Chris Cook, Manager

Ben Margolis, Manager

Don Phelan, Consultant

Brendan Jaouen, Accounting Intern